We are very excited to let you know that after much research we have selected a new in office whitening system to offer our patients.
The POLA OFFICE uses a 35% hydrogen peroxide formula to give our patients a quick and efficient result. In only 90 minutes you have a whiter & brighter smile 🙂
It has a BUILT IN DESENSITIZER to provide a calming effect.
CALL THE OFFICE TODAY TO SCHEDULE YOUR APPOINTMENT!!!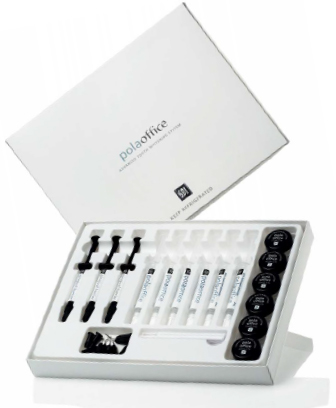 More